Dua bulan yang lalu ceritanya bikin foto 'Outfit Of The Day' pertamanya Denise.
Spesial, bukan karna outfitnya, tapi ini pertama Denise mau berdiri sendiri, dan sambil ketawaaa! priceless!.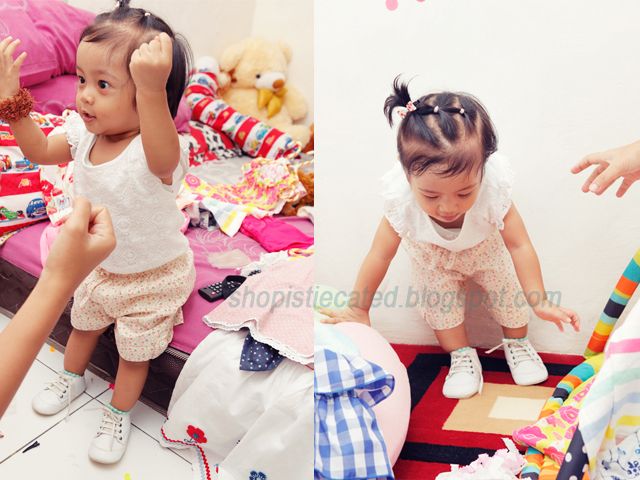 Di ajak "foto yuuuk, kita ganti baju.." ditanggapinya dengan excited, saat berdiri ga seimbang terus jatoh, Denise berusaha untuk bangun lagi dan tetep ketawa, emang kece deh anak ibu, mwuuaaaahhhh!
Next time, bikin lagi foto ootd..tapi kamu udh bisa jalan yaaa de, biar kece foto outdoor, hihihi..
Love you Denise, baby bunyu bunyu ibu.
xoxo ;)